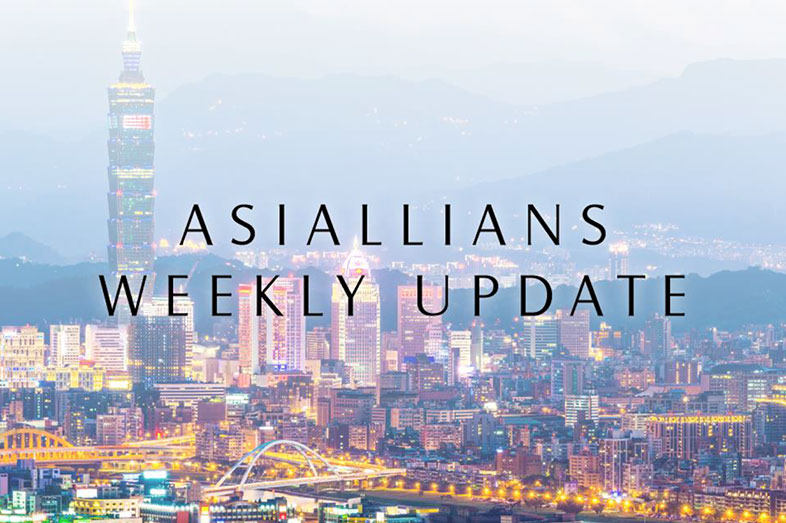 I. Legal News
NPC Standing Committee Seeks Opinions on Third Draft Sections on Personality Rights of the Civil Code
A new draft of the Personality Rights Section of the Civil Code (the "Third Draft for Review"), deliberated at the 12th Session of the Standing Committee of the 13th National People's Congress ("NPC"), has recently been released for public consultation by September 26, 2019.
As introduced in our legal update the last week[1], the Draft Civil Code includes six parts, namely property rights, contracts, personality rights, marriage and family, inheritance and tort liability. Regarding the personality rights section, compared to the first/second drafts for Review, the Third Draft for Review has changed a few provisions as follows:
First, the Third Draft for Review has revised the scope of personal information. Specifically, previously the scope of personal information includes name, date of birth, biological identification information, address, ID card and telephone numbers, etc. The Third Draft for Review added two more items which are (1) person's email address and (2) whereabouts (tracking information of the individual). Meanwhile, the "use" of personal information should be amended to "process" personal information, and the processing of personal information should be broadly defined as using, processing, transferring the personal information, providing such personal information to others or disclosing such personal information.
Second, as invasion of privacy by installing hidden cameras in hotels in China is increasing, to better protect one's privacy and address the public concerns, the Third Draft for Review stipulated that no organization or individual may search, enter, peep or photograph other individual's hotel rooms and other private space, unless otherwise prescribed by law or with the rights holder's consent.
(http://210.82.31.1:8009/COBRS_LFYJNEW/user/UserIndex.jsp?ID=14293219)
II. Hot Topic
China to Regulate Foreign-Invested Non-Diploma Language Training Institutions
According to 2019 Negative List and 2019 Encourage List, foreign investment in education industries are regulated as follows:
| Categories | Item | Comments |
| --- | --- | --- |
| Encouraged area | Occupational training institutions beyond educational systems | Foreign investors are encouraged to invest in non-academic vocational training institutions |
| Restricted area | Pre-school education institutions, ordinary senior high school, and institutions of higher learning (limited to Sino-foreign cooperative joint venture operations led by Chinese parties) | Foreign investors are allowed to invest in pre-school educational institutions, high schools and tertiary educational institutions in the form of Sino-foreign majority ownership is allowed but only when the Chinese party is in a leading position |
| Forbidden area | Compulsory education institutions refer to primary and middle schools | Compulsory education institutions and religious education institutions |
On the one hand, from the above table, it is hard to say whether Language Training Institutions are encouraged or not, because two lists are not categorized by specific education industries (e.g. Language education, culinary education, etc.). On the other hand, as stated previously, outside the negative list does not mean that foreign investors can enter into China freely without any other restrictions. Passing the Negative List only means that foreign investors can be treated equally as domestic investors. If a Chinese investor has to go through other authorities for obtaining any kind of approval or license, the foreign investor shall perform the same.
For a long time, it is quite vague in the PRC legislation on whether a special license was requested for incorporating a Non-Diploma Language Training Institution, and in practice, lots of Language Training Institutions were established without obtaining any special license. On August 10, 2018, Circular on Seeking Public Comments on the Implementing Regulations of the Law of the People's Republic of China on the Promotion of Privately-run Schools (Draft for Review) was released by Ministry of Justice and it started to open a door for language training institutions from the legislative point of view. In article 15 thereof, special license is not requested for institutions engaged in non-academic qualifications, such as language training institution (It was just a draft for review and has not been implemented yet).
However, currently, there are many incidents occurred in the language training institutions nationwide (e.g. 19 foreign teachers were detained during an antinarcotics crackdown in Xuzhou; several girls were molested by the foreign teachers in Qingdao and Beijing, etc.), thus, PRC authority intends to better regulate the language training institutions in China.
Recently, the General Office of the Ministry of Education, the General Office of Commerce Committee, as well as the General Office of the State Administration of Market Regulation have jointly issued the Circular on Working Effectively on the Examination, Approval and Registration of Foreign invested For-profit Non-diploma Language Training Institutions (the "Circular"), which became effective as of August 30, 2019. According to the Circular, a special license shall be obtained before the incorporation of any language training institution, and foreign teachers employed by language training institutions in China should have corresponding teaching qualifications and work permits. For existing language training institutions who have not yet obtained any license, the Circular also grants a one-year grace period for them to make a supplementary application for obtaining such special license. The Circular also stipulates that rules shall be adjusted in accordance with the final version of Implementing Regulations of the Law of the People's Republic of China on the Promotion of Privately-run Schools (still under legislative consideration).
As no detailed rules have been clarified in the Circular, Language Training Institutions (existing or to be incorporated) are now recommended to have a consultation with local authorities to have a better understanding from the practical point of view.
(Source: click here)
1.http://asiallians.com/en/china-legal-update-npc-standing-committee-seeks-opinions-third-draft-sections-torts-civil-code/