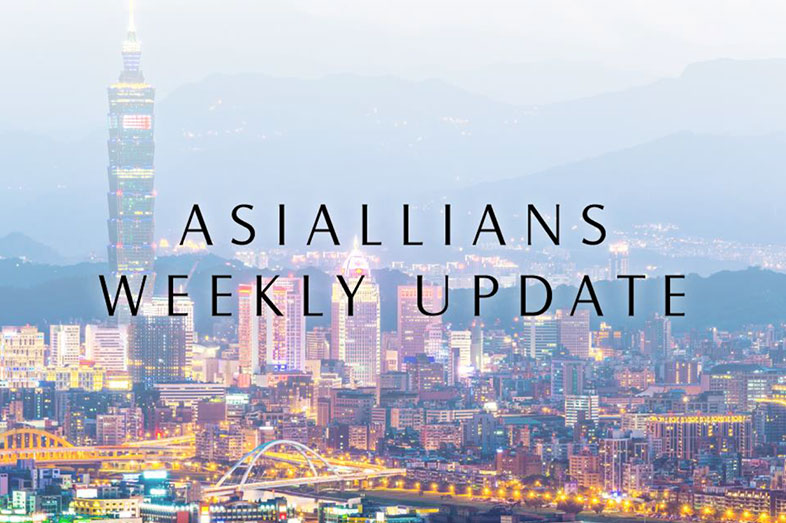 Hot Topic: Taiwanese Desire for smart cities given a boost with a new industrial park
Thursday saw the Baohao 'beam-raising ceremony' to introduce the official unveiling of the development of an industrial park in Xindian District, New Taipei City. The Deputy Mayor of the area, Wu Ming JI, has stated that over 70 Taiwanese companies have expressed interest in investing in the park. The total investment has reached NT$4.1 billion (US$ 137 million) yet is expected to reach NT$ 11 billion in output value and provide 9600 jobs.
The development has also planned to additionally add a second phase to the site named 'Pagoda II'. This will be constructed adjacent to the first park and will increase the space for technology firms to roughly 7.58 hectares. This will tackle the demands that have already been raised regarding a lack of space with the parks totalling enough capacity for 119 new factory offices – enough for the wide variety of incoming companies.
This industrial centre hopes to be part of the coming smart city revolution – allowing various different companies the space to conduct Research and Development projects. Companies ranging from large conglomerates to start-ups are said to be those being targeted, with 7 business invitation briefings having occurred already. Specific industries to be included are information and commination technology, telecommunications, digital computing firms, cloud technology and biotechnology manufacturers. This will help to build on the technological development that Taiwan has been striving for. When the Mayor Hou Youyi recently visited the HTC's new store headquarters, he highlighted that New Taipei city is going to forge vigorous connections with the most advanced technological industries– hoping to be at the forefront of global smart city development.
In order to attract the widest array of applicants, the Government have also allowed for subsidies to be given, keeping the rent prices of premises at around 20% lower than their normal rate. The area will also include technology experiment fields and incubation centres to order to achieve the 'silver level smart building standard' which will help to give firms the facilities to operate. These fields and incubators will also serve as an education platform for members of the Taiwanese public, reinforcing the message of pushing towards technical innovation from the ground up The hope are to introduce technological experiments such as AI, 5G and Virtual Reality in order to take part in Taiwan's modern-day ambitions in the global stage.
The project is set to be completed by March 2021 with the Government stating that it will be ready to open in September that same year.
https://www.taiwannews.com.tw/en/news/3853547
Hot Topic: Electric Scooters sales highlight promising progress for electrification of the roads.
As part of annual data collection recently published, Gogoro, a manufacturer of electric vehicles and charging stations, has been seen to have dramatically increased its market share of motorcycle vehicles up to 21.3%, becoming the second-largest brand after KYMCO. From releasing its first scooter in August 2015, the up-and-coming company now boasts sales of just under 150,000 units. These profits have helped to push the company into 'unicorn' status which is defined as a start-up company founded after 2003 that is valued at more than US$1 billion. This has also been backed by their battery-swapping, ride-sharing services, and smart mobility services which have helped to promote the brand through almost 70 million battery swaps increasing visibility as a viable green company.
The high density of motorbikes in Taiwan has become so great that there are many common phrases that surround the nation such as "kingdom of motorbikes" or Taipei bridge being nicknamed the "motorcycle waterfall". In 2019, motorcycle records were broken when there was a symbolic electronic scooter ride through the streets of Taipei, parading the viability of e-scooters and promoting the brands that made up the vehicle companies.
The unique dual factors of being a highly developed nation with a strong technology nature and large use of motorbikes have put Taiwan in the perfect position to capitalise on the electrification of roads. Estimates have determined that the state is leading the global trend by 3-5 years and this has not escaped the eyes of the Government.
In 2018, the Government committed to banning the sale of traditional gasoline powered motorcycles by 2035 with combustion powered cars following in 2040. Significant tax cuts and subsidies for both consumers and manufacturers have backed this, for example, with some scooters that ordinarily cost NT$100,000 having their costs cut by 30%. These solutions aim to combat the high levels of traffic pollution which makes up roughly 30% of pollution in Taiwan. The CEO of Aeon, an AI company specialising in vehicles, has stated that the Government "should subsidize transformation of the market because people need encouragement and the outcome of cleaner, greener streets benefit everyone."
Some traditional gasoline companies, however, have reacted strongly against this approach. The Government have therefore introduced the 'co-existence and co-prosperity of gasoline & electric power vehicles', which is a policy that aims to compromise between the older gasoline manufacturers and their newcomer rivals. Some have condemned this move as a retreat, illustrating that it is a generational competition, necessary in innovation and development – those that do not keep up with market trends will be left behind. However, the Government have opted for a conciliatory approach, giving gasoline companies the opportunity to develop into this new greener era which pits various parts of the industry against itself, through motorcycles production units, repair shops, employment and component products such as engines, safety features and batteries.
It can be seen that the Governments compromising outlook is working. Declining sales through natural market forces have already pushed scooter brands such as KYMCO, the largest in Taiwan and well known globally as one of the largest producers of motorbikes, to launch initiatives such as funding research and development – KYMCO has since announced 10 new e-motorcycle models including their "electric superbike".
These companies have also managed to overcome a traditional distrust of electric scooters through new innovative solutions. For example, using battery replacement rather than battery charging - which is notoriously slow -, digital interfaces to make the user aware of low batteries and AI development to improve simplistic instructions to direct the motorcycle to the nearest battery station. Furthermore, due to the improvements in big data, a wide range of new features become available. These can be with regards to companies that will be able to design networks and logistics for things like battery stations which will be able to recognise how many are needed in an area. They will also provide consumers with integrated networks, for example, Aeon, an AI company, have stressed that systems will help with finding friends, at work and provide entertainment.
The governmental approach was therefore given a boost of confidence through the numbers reported by Gogoro highlighting that if Taiwan is able to capitalise on the head start that it already possesses, then it will be at the forefront of a trillion-dollar market.
https://www.taiwannews.com.tw/en/news/3850276
https://www.taiwannews.com.tw/en/news/3847169
https://international.thenewslens.com/article/128294
https://topics.amcham.com.tw/2019/10/electric-scooters-future-of-mobility/