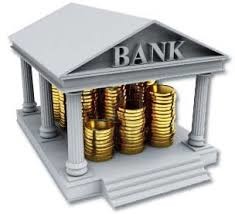 Indian banking system is deeply saddled up with the burden of default loan cases and non-performing assets (NPA) at a staggering worth billion of Rupees. Adding insult to the injury, numerous instances of banking frauds have come to light crippling the Indian banking and finance system.
In this backdrop, the Finance Ministry has recognized the impending need to take timely remedial measures to recoup the Indian banking system from the ongoing NPA crisis. It has dispensed a stern directive to the public sector banks (PSB) to verify all NPA accounts exceeding INR 50 crore for fraud.
The arrest of a Bhushan Steel promoter by the Serious Fraud Investigation Office (SFIO) on the allegation of siphoning off funds worth INR 20 billion loans procured from the state owned banks is the factor that contributed for the issuance of the directive.
In August 2017, authority to arrest people for violation of company law provisions was conferred on the SFIO which is a multidisciplinary organization comprises of experts for prosecution of white-collar crimes and frauds under the company law.
Failure of any PSB to comply with the foregoing directive could attract criminal conspiracy charges. It is further reiterated that if any fraud is exposed to the public by the investigating authorities following the failure of the bankers to report any fraud then the bankers could be held accountable under Section 120B of Indian Penal Code (IPC).
The underlying intent of this directive is to provide the banks with a prospect to reveal the details of unlawful diversion of funds upfront to salvage themselves from the mortification of facing the criminal proceedings.
Based on the inputs endowed by the Ministry of Corporate Affairs the banks and investigating agencies have verified the accounts of certain companies facing bankruptcy proceedings and discrepancies are recognized in the case of a steelmaker and real estate firm.
The banks are obligated to conduct a two year transaction audit (including forensic audit, if needed be) following the initiation of insolvency resolution process through IBC.
The National Company Law Tribunal (NCLT) is the competent authority to deal with these insolvency resolution proceedings under the IBC.
As per the reports around 655 cases (including more than 200 cases accepted by various NCLT benches) are admitted by NCLT for resolution under the IBC.
Given the existing sad state of financial affairs in the Indian banking system, the directive is a welcome measure and need of the hour to make the banks more responsible and accountable in handling with the outstanding loan default cases and NPA cases.
This directive will certainly aid the investigating authorities in speedy resolution of the outstanding loan default cases and NPA cases with the assistance of the banks to salvage the Indian banking system from burden of NPA cases.