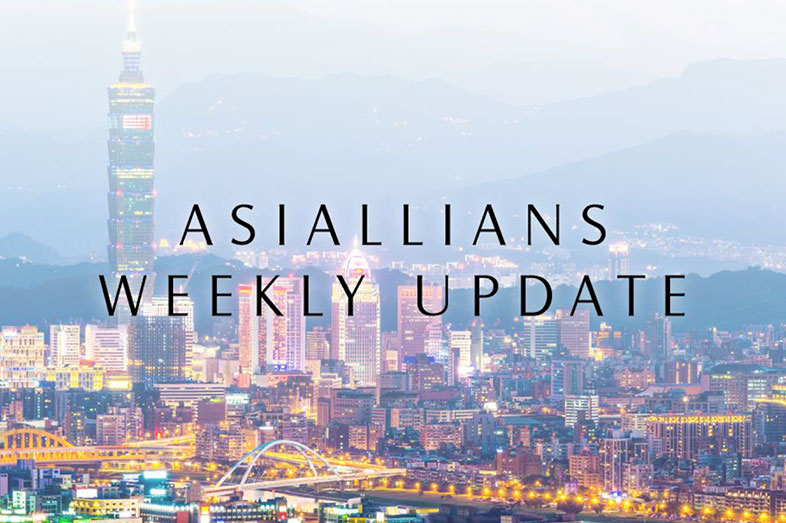 22nd Britain -Taiwan Trade Talks Held in London on the 1st October
Taiwan and the UK held their 22nd trade talks in London on the 1st of October. According to the British Office Taipei, agriculture, energy, science, technology and pharmaceutical industries were key topics of discussion. The talks were presided over by UK Trade Policy Minister Conor Burns and Taiwan's Deputy Minister of Economic Affairs Wang Mei-Hua. The talks were said to be "extremely constructive".
Mr Burns highlighted the fact that for Britain, Taiwan is one the fastest growing export markets. In 2018, the export growth rate was 40%. This is an opportunity for British businesses, particularly those interested in offshore wind, financial services, food and beverages.
Furthermore, Wang Xiaochang reaffirmed that the UK continues to expand its investment in Taiwan. More than 18 UK companies have invested in Taiwan, much of which seek to participate in the offshore wind power project.
According to Taiwan's customs statistics, the UK is Taiwan's third-largest trading partner in the EU. From January to August 2019, the trade volume reached 3.714 billion US dollars. After the Netherlands, the UK ranks second in terms of investment from EU countries. In total, UK-Taiwan Bilateral trade amounted to US$ 8.2 billion in 2018. The British Office Taipei notes the import of British pork products made a considerable contribution. From August 2018 to date, £4.58 million worth of pork products were exported to Taiwan.
Both sides have also committed to cooperate in Fintech, green finance and to upholding "the rule-based multilateral trading system".
https://www.ocac.gov.tw/OCAC/Eng/Pages/Detail.aspx?nodeid=329&pid=12779889
Bubble Milk Tea is a Billion Dollar Industry
Bubble milk tea is expected to generate more international opportunities for Taiwanese businesses. According to the Taiwan External Trade Development Council (TAITRA), bubble milk tea is expected to create US$1 billion in business opportunities for Taiwanese suppliers and vendors. They are set to send a delegation of drink suppliers, ingredient makers, packaging material providers and tea making equipment to Japan in search for new opportunities.
This marks the first bubble milk tea delegation, organized by the TAITRA, to visit Japan to promote business and "seek franchising partners".
As it stands, Japan is one of Taiwan's largest buyers of bubble milk tea. Last year alone, importing US$26.97 million tapioca balls. The delegation will visit Tokyo, Osaka and Fukuoka, expecting to meet with more than 70 potential buyers per location. Approximately 100 potential buyers have enrolled in Osaka.
As the home of bubble tea, Taiwan can benefit from this ever-growing market. Talks are underway to discuss an international forum and further delegations will visit the US and Canada.
In 2017, TAITRA established the Taiwan Bubble Tea Alliance. Thus far, 125 vendors and related firms have signed up.
https://www.taitra.org.tw/news_mkreport.aspx?n=12&sms=9007 2