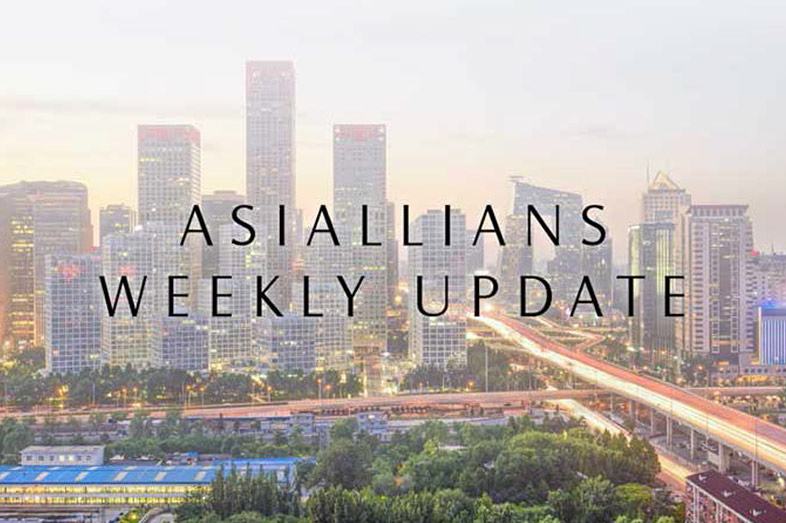 Hot Topic: the Taiwanese Government has passed the "Special Act of COVID-19 Prevention, Relief and Restoration" legislation.
Background
As of the 26th of February, the COVID-19 viral infection continues to spread across the globe with more than 81,000 cases confirmed and the death toll surpassing 2,700.
The new Act from the Taiwanese Government is an attempt to consolidate some of the rules that have been in operation in order to ensure that the viral outbreak is maintained and halted. The Act specifically complements the Communicable Disease Prevention Act and relates to articles within that Act. This legislation also follows a series of measures already taken by the Government such as entry restrictions that have applied to travellers who have visited China as well as Hong Kong and Macau.
The Act provides for NT$60 billion in a special budget to help businesses and workers and covers a wide range of measures and penalties. Around a third of this budget will go towards response efforts such as hospital quarantine and treatment as well as requisition of supplies and equipment, while the remaining two-thirds will finance assistance for industries. Crucially, the act is retroactive to January 15, allowing the Government to, for example, find someone for hoarding before the Act was passed. The measures are to be valid until June 30th next year.
Under Article 18, the Executive Yuan is to deliver reports to the Legislative Yuan on the use of the special budget, and of the situation as a whole, three months after the ratification of the Act, whilst the premier is to give an oral report at the legislature six months from now that covers the budget as well as another epidemic report. These reports will be complemented by a special website that will continually update each week the allowances and rewards that health authorities are distributing.
The measures in the Act generally ensure that employers know their obligations to their employees whilst ensuring that they take appropriate measures to reduce the level of risk of infection. It also re-emphasises the measures that employers are able to take without impinging on the rights of their employees, for example, subjecting employees to temperature checks but not going so far as to collect an employee's temperature or health data.
Supplementary legislation will be released by the various agencies within the Government with regards to this new Act and Asiallians will continue to update as these measures progress.
Quarantine
The new legislation clearly highlights prevention from spreading as a key factor in battling the COVID-19 virus. Violation of quarantine has had penalties confirmed through Article 15, with breaching home quarantine being subject to between NT$100,000 and NT$1 million and breaking quarantines at government designated sites being subject to between NT$200,000 and NT$1 million.
Article 13 re-establishes this through providing harsh penalties for those who put others in danger by not conforming to health authorities' orders, thereby risking the spread of the virus to other, with fines totalling NT$200,000 or 2-year imprisonment.
Furthermore, Article 3 of the Act states that people who are quarantined, as well as those who need to take leave to take care of quarantines family members, are able to be granted leave by their employers without counting those days as part of an already existing leave – for example, as an absence without leave, a holiday or sick leave. Moreover, the law will mean that this leave cannot cancel any attendance bonus or deduct any days that they have already earned. Employers who violate these rules will be subject to harsh fines under Article 16 which could result in a fine between NT$50,000 and NT$1 million.
Economic measures
If an employee must take leave – again either through being quarantined themselves or due to caring for family members – and they are not paid by their employers due to their employment contracts not allowing for payment, they are able to gain compensation from the Government who have set a fund for such costs. A key point for this is that this compensation is only able to be claimed within 2 years before this right is retracted.
However, companies that have to pay their employees to leave or employers who would prefer to pay their employees for this leave are able to receive income tax deductions of up to twice the salary pay-out, a highly rewarding scheme for businesses who may temporarily lose their workers. This application process is to be defined in the coming weeks by the Ministry of Health and Welfare and the Ministry of Finance.
Other economic measures will aim at minimizing the economic impact by financing guarantees and interest subsidies for loans, increasing subsidies for industries, payments to support accommodation operations, agricultural assistance and consumer purchase vouchers for domestic demand-focused businesses in order to increase the supply of crucial goods.
Other measures
As mentioned above, data rights have been affected by Article 8. Filming and photographing people how to breach quarantine or people who have been confirmed as having COVID-19, are liable to have their personal information published in order to contain the virus.
Following on from Asiallians' report on the spread of disinformation, under Article 14 rumours or false news that harms the public interest will face a maximum prison term of 3 years and a possible fine of NT$3 million.
Furthermore, all sections of the government have the authority to expropriate privately owned land, buildings, medicine, equipment, transport, waste processing facilities etc on the order of the Control of Epidemic Command Centre and refusal can face fines of NT$50,000-NT$1million. Meanwhile, hoarding or attempted hoarding of equipment or medicines deemed necessary for disease prevention will face a prison term of up to 5 years and a possible fine of NT$5 under Article 12.
Sources
Reports by Taipei Times on the new legislation
Governmental Reports on the new budget