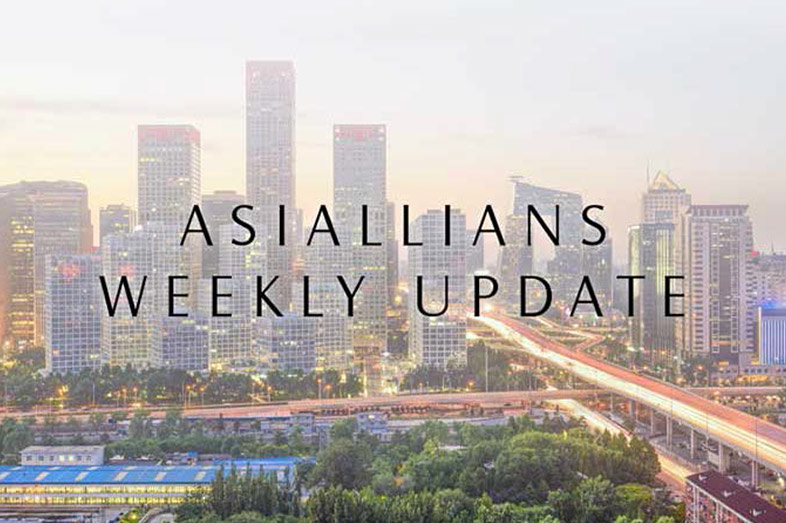 Background
Several driving incidents involving delivery riders have spurred questions about the labour standards of food delivery services. Taipei City police department has report 30 traffic incidents involving food couriers from October 1-13, killing one and injuring 20. Among seven platforms operating in Taiwan, Uber EATS, Lala move and Food panda claim they do not have "employment relations" with their delivery people.
Alternatively, they suggest that their riders are "independent contractors", who, among other employment rights, are not covered by labour insurance. The remaining four platforms classify their drivers as employees. In response, the Ministry of Labor (MOL) held a press conference on the 14th of October. In the press briefing, the MOL discussed the need for food delivery platform operators to "fulfil their corporate and social responsibilities" and consider the labour rights of consumers and delivery workers.
Definitions
The Labor Standard Act defines a "worker" as "a person hired by an employer to do a job, for which wages are paid". An independent contractor is not considered an employee unless the language of the contract or the substance of the relationship implies otherwise. Employees and Independent contractors are subject to different statutory protections. Notably, independent contractors are not covered by company insurance.
For employees, labour insurance is mandatory for all workers in Taiwan. It compensates for disabilities or death sustained on the job and provides a pension. Where an employee is misclassified as an independent contractor, one can bring a civil action against the employer and claim all statutory entitlements.
Contractors are not subject to the same legal obligations as employers. UberEATS and Food panda claim to be contractors.
UberEATS is classified as information services firm, working with local logistics companies to contract the deliveries. Their workers are covered by compulsory automobile liability insurance. Logistics operators in Kaohsiung, Pingtung and Taoyuan also cover their workers with employer's compensation insurance.
Food panda is a logistics operator with "insurance policies better than fellow service providers." Its insurance policy covers all of its food delivery workers with compulsory automobile liability insurance and employer's compensation insurance. Food panda claims to have insurance policies covering the losses of a third party involved in an accident.
The MOL recently invited all platform operators to explain their practices and ensure the safety of their delivery drivers. After consideration, the two companies are determined to have an employment relationship with their delivery staff. The same applies to other food delivery platforms. Despite the legal relationship between the food delivery platform and its delivery staff, platform operators should operate ethically.
Furthermore, labour authorities said that the definition of an "employee" is to be defined by authorities, not companies.
If the delivery staffs are confirmed to be employed, their rights and interests, such as labour and health insurance, should be handled in line with relevant regulations.
Following this finding, the administration has not yet issued a formal directive requiring Uber Eats and Food panda to classify their couriers as employees. Their pressure should encourage these companies to improve conditions.
Fines
On 15th October, the three food delivery companies were fined NT$9,000 for "poor management of food courier traffic safety".
If improvements are not made, they will face further fines of up to NT$90,000.
UberEATS and Foodpanda will also be fined for failing to report the deaths of two of their food delivery drivers in line with relevant laws. According to the Occupational Safety and Health Act, the timeframe for violating such accidents is eight hours, and the fine for violating this range from NT$30,000 to NT$300,000.
Further fines could be administered for failure to keep adequate work records. The two companies have submitted relevant data and documents, including, work records, payroll rosters and attendance records to local governments. If the documents meet legal requirements, the companies will not be subject to further fines.
According to the Labor Standards Act, employers must keep work records, worker payroll rosters and worker attendance records for five years or face a fine of up to NT$1.75 million.
Under the same law, an employer is required to pay compensation in the event of a worker's death. If they fail to compensate, the company could face a fine of NT$20,000 to NT$1 million.
Mixed reactions
In response, Food panda rejected MOL's definition of the term "employee" due to the flexibility of the work. They suggest there is no legal basis for this claim.
Uber EATS published a statement which discussed their willingness to "create regulations to protect delivery workers" and also "allow innovative service to prosper". They also offered compensation in "excess of labour insurance" to the family of the deceased contractor.
The reaction amongst riders is mixed as some are relieved that the government might offer them more protection, but they worry about the cost to Uber EATS and Food panda and the possible impact on the bonus system.
According to the job search website 104 Job Bank, food delivery drivers earn on Average NT$42,000 a month (NT$10,000 higher than the average monthly salary). There is also concern about the potential impact on flexibility as couriers average age is 26.
Drivers can join a professional trade union to gain access to labour insurance if they cannot afford commercial insurance. It is important to note that there are no rider-specific trade unions in Taiwan. Creation of such could lead to improved working conditions.
California recently passed a bill mandating app-based employers to treat their workers as employees. The legal battles are long and expensive, but this could be a long-term solution.
https://www.mol.gov.tw/announcement/2099/41963/